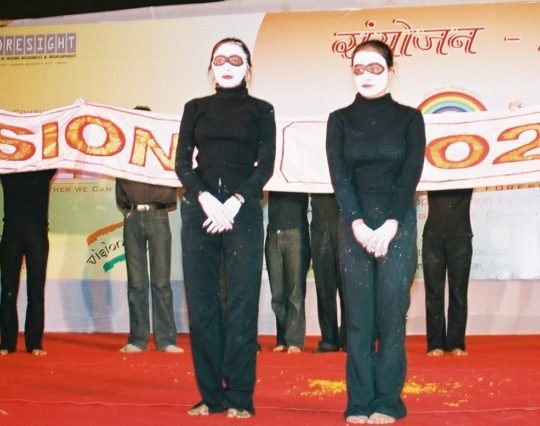 The rural women empowerment program of Foresight Society is conceptualized to enhance leadership and employable skills in rural women thereby linking them with livelihood opportunities through income generation programs.
Foresight through Nav-Prabhanam in the state of Haryana, Swawalamban Scheme from HRD ministry was implemented at the grass root level to provide employment-oriented training to rural women. The program was started with the belief that rural women have the potential & adaptability to learn latest technologies if provided with opportunities. More than 200 candidates were trained under this initiative in its first year and later developed as self -sustained project.
Nav-Prabhanam implemented this which is an income generation program for rural women from CAPART, Ministry of Rural Development, Govt. of India. The main focus was on rural women from BPL families to be trained in Tailoring & Embroidery Skills along with basic guidelines to set-up micro enterprise units in their native villages.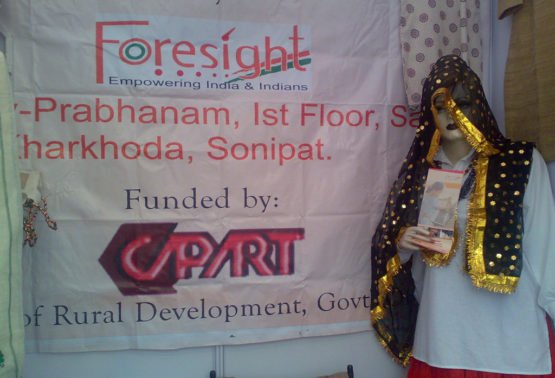 On completion of the program, women are encouraged to form self-help groups with hand holding for six months from Foresight. The selection of women for the SHG was based on their educational and social backgrounds.
They were made familiar with consumers taste and current market trends which would be useful for their work. Market & Industry visits were organized for beneficiaries in Delhi wherein they were taken to markets at Karol Bagh & Gandhi Nagar. They were also being taken for industry visit to a well reputed export house named ICM in Okhla owned & run by a woman entrepreneur.
During the hand holding period of six months, Foresight helped these women to establish their units in villages and also being exposed to exhibitions including participating in India International Trade Fair at Pragati Maidan.