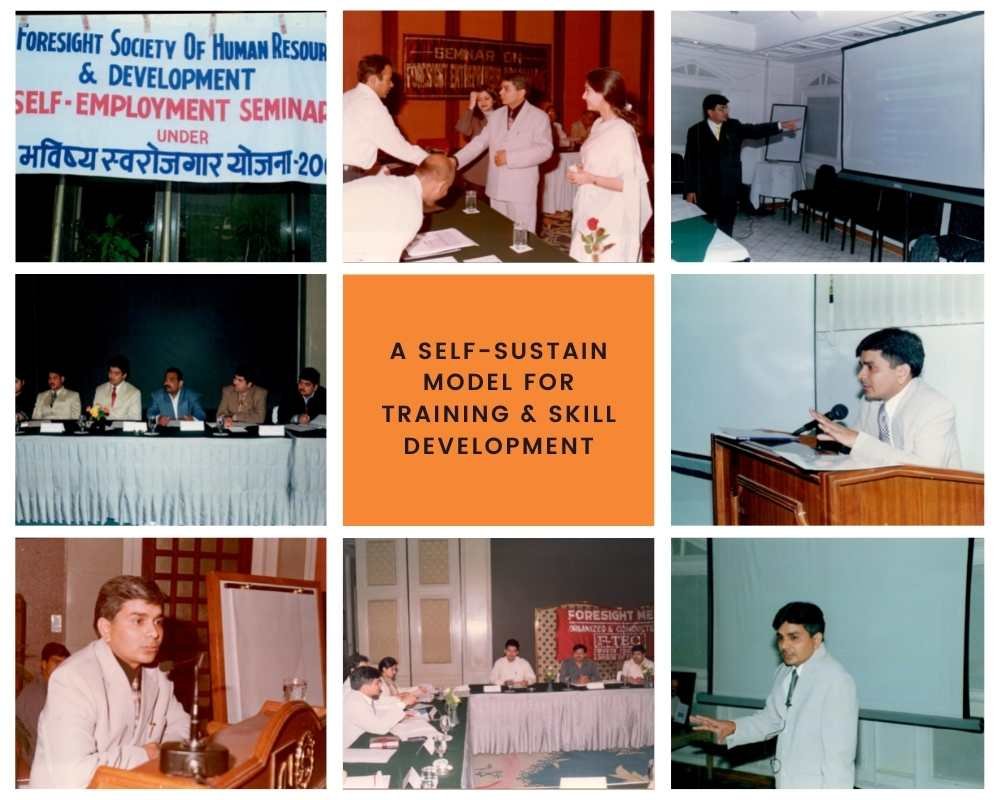 Foresight put forward entrepreneurship as means for economic empowerment and creating better employment opportunities. Since her independence, India have been faced with many issues which create different divisions within society like rich & poor,  rural & urban, educated & illiterate etc.
Now in the 21st century, we are encountering another division which can be termed as "digital divide" between people having access to IT & Internet and those who do not have this privilege.
To bridge this divide, the Foresight Society adopted one primary objective to provide IT training on an affordable cost for improved digital literacy & IT employable skills.
A campaign for entrepreneurship was taken up & seminars & workshops were conducted in Delhi, Jaipur, Lucknow, Chandigarh, Mumbai, Kolkata, Hyderabad & Ahmedabad and as result more than 100 First Generation Entrepreneurs have emerged