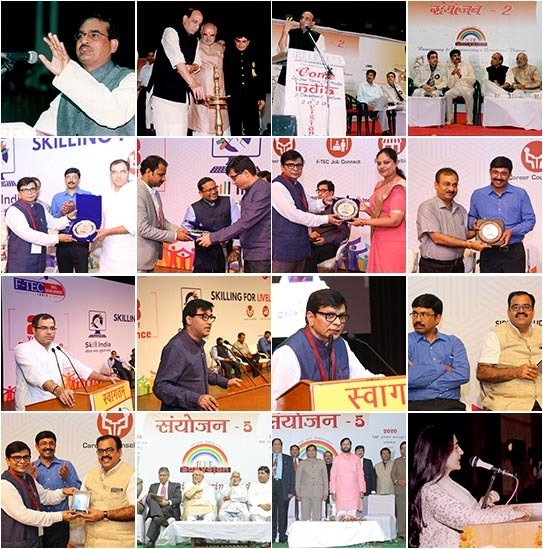 National Integration is extremely important/critical in a multi-religious, multi-ethnic, multi-caste, multi-regional society like India. The National Conference on National Integration held in 1961 highlighted the role for non-governmental organizations which could play an important role in strengthening the process of national integration.
This conference was inaugurated by the Vice President of India, Dr. S. Radhakrishnan, on 28th September, 1961 and convened by the Prime Minister at the Vigyan Bhavan in New Delhi from the 28th September to 1st October, 1961.
This National Conference purposefully concluded with the following pledge: –
I, as a citizen of India, affirm my faith in the universal principle of civilized society namely, that every dispute between citizens, or groups, institutions or organizations of citizens should be settled by peaceful means; and, in view of the growing danger to the integrity and unity of the country, I hereby pledge myself never to resort physical violence in the case of any dispute, whether in my neighborhood or in any other part of India.
Foresight Society of HRD picked up the threads from this adopted pledge and brought forward the Idea of conducting Youth Conclaves named as "SANYOJAN" to bring different cultures of India at one platform.
The youth conclaves are organized under the umbrella of SANYOJAN with a purpose of developing a connect between urban & rural, rich & poor and other diverse groups. Foresight has been holding Sanyojans at regular intervals since 2004 in different Metros, Districts Headquarters, Cities & Semi-Urban block towns by bringing youth from different backgrounds and exhibit their skills by participating in debates, plays and folk dances to showcase bring the diverse culture of India at one place.
A total of 12 YOUTH CONCLAVES under the umbrella of "SANYOJAN" are held in Delhi, Sonipat, Jaipur, Lucknow, Mumbai & Ahmedabad.  A total of more than 35000 youth participated in the conclaves and got sensitized about different Indian cultures and diversity